February 13th 2010
Pathfinder Hunt

Hider: Bob WB6JPI
Where: The parking lot near the end of Stephens Ranch Rd. in La Verne, North and East of San Dimas.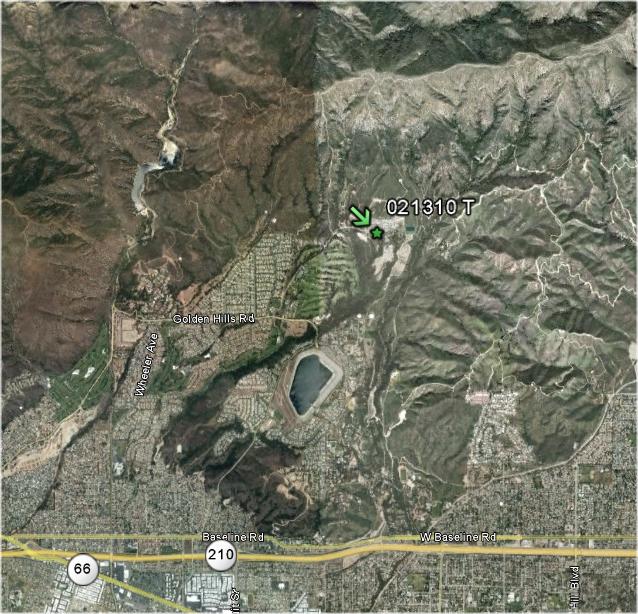 Results:

N6MJN 21.2 MILES ARRIVED AT 8:25 PM
N6AIN/WA6PYE 52.8 MILES ARRIVED AT 9:56 PM *
Winner is Dave N6MJN

* Excuses
1. Hunted with Antenna Vertical. T was horizontal.
2. Duty cycle of T was sometimes too long.
3. Sun had set. No Moon.
4. Couldn't find the dirt road. T wasn't on dirt road.
5. Hider, WB6JPI, didn't know where he was either.
6. Directionally challenged.