Hider: Richard N6UZS
Last month I handed the hiding reins over to Jeff KD6CDX so I could still
hunt and enjoy myself. At 3pm on Saturday he called with a family
emergency so it was back in my hands now. Looked at a bunch of spots on
the map including ones I'd been to before but those were Boring.
As I set out it started to drizzle heavily and stayed that way all night
as I was up at 900 ft. in the Orange hills on the Anaheim Hills border.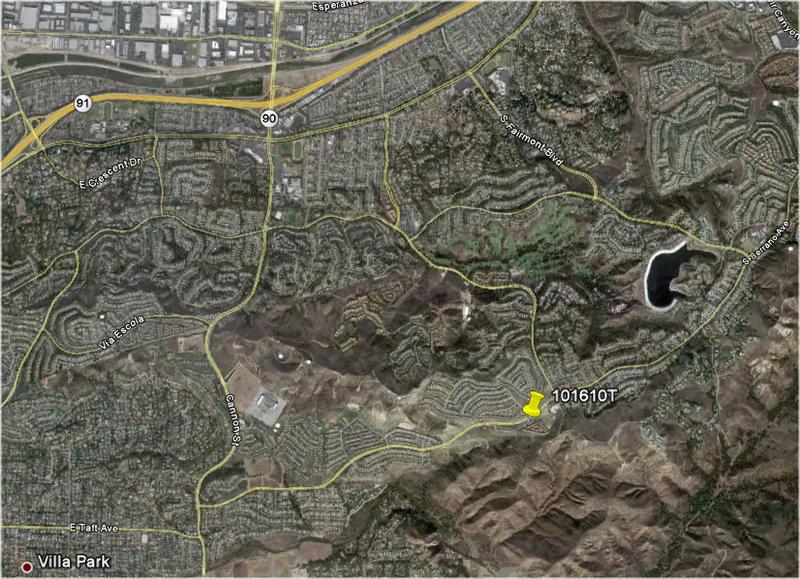 Ran a horizontal mag mount at 10 watts which was stuck to a light pole
next to my car. Apparently the pole was causing some vertical sigs as
well.
2 out of 3 hunters ended up at Fred Barrera Park at the top of Serrano in
Orange.
N6MJN, 20.1 miles, 8:55pm
N6AIN/PYE, 20.7 miles, 8:45pm
KI6LYZ, DNF...lost the sig after leaving the start point
Winner will apparently be determined by lots of arguing and Crenshaws. ;)
Both hunters took varied routes to get to me but in the end were .6 miles