Hider: Wayne KC6TNJ
Where: Seal Beach, just out side the gate of some oil company facilitates at the end of Regency Dr.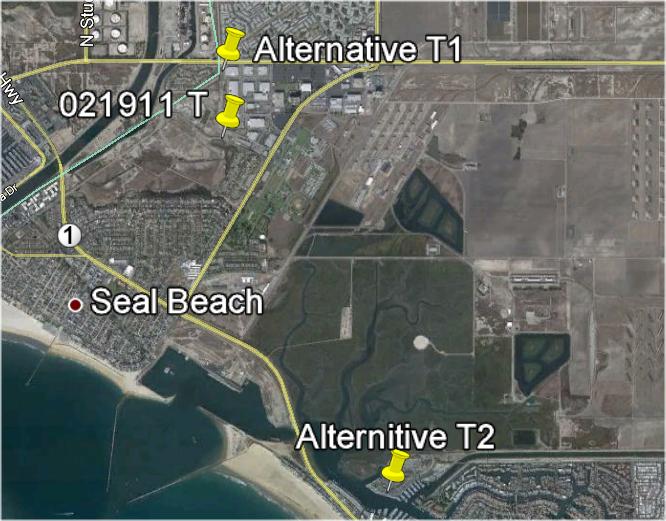 The T Heard at the start point was an AF6O box feeding a beam mounted on a fence at the gate of some oil company facility in the north part of Seal Beach. there were 2 other Ts north and south of it if the hunters wished to do more hunting.

Dave had antenna problem and had to use some fancy Thunting technique to get bearings.
Steve WA6PYE and I found the main T at 9:00 PM. But since the main T was running Continuously, we couldn't hear the other Ts and Didn't want to wait around for Wayne to turn it off when Dave, the only other hunter out on this hunt, to find it.

Results:

WA6PYE/N6AIN arived at 9:00 pm with 24.9 miles
N6MJN Arived at 9:35 pm with 26.0 miles witch is strange since he says he forgot to reset his odometer.

Winners are Steve WA6PYE and Deryl N6AIN
But perhaps Joe could be a nice guy and hide next month sence he was suppose to hide this one.