February 19, 2005
FRC Transmitter Hunt

K6SNE Hiding
It was quite a horrible stormy day. The rain cleared out for the evening
allowing the hunters to use cars instead of boats for this hunt. I hid
myself in plain sight about 200ft from the Balboa Island Ferry dock on the island.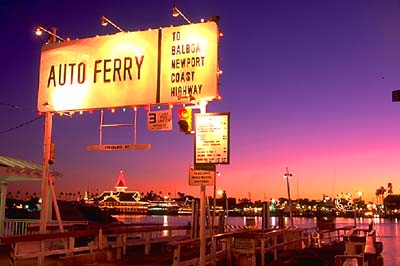 The transmitter was a PicCon controlled 300mw SNE box loading a 4
element horizontally polarized antenna which was pointed generally towards
the start point. Hunters reported that my signal was doing evil
things.....I guess I trained it right.
Finish results:

In order of arrival

N6AIN/KG6RQQ/SCOTT   28.00
WA6PYE/N6MJN         25.30
K0OV/WB6UZZ          24.16 RutRoh!  Winners


Joe Tom are hereby declared the winners and the
unfortunate souls that have to hide next month.
73! de K6SNE