Hider: Richard N6UZS

Where:
The Tee was hidden at dead end of Hollow Oak Road and Creekview Lane in
Anaheim Hills near the Deer Canyon Nature Preserve trailhead.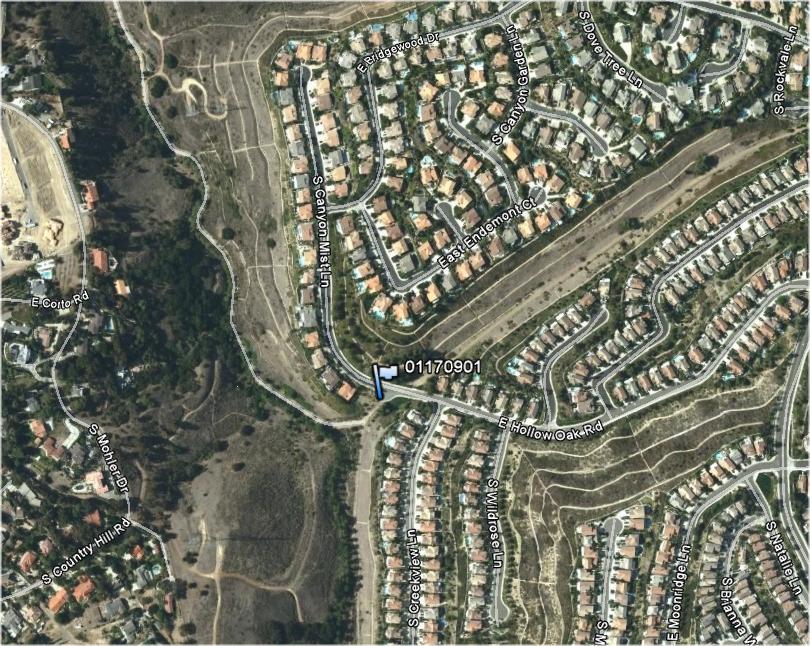 K0OV hid here a couple years ago using 500 ft. of coax down to the antenna in the canyon.
Due to transmitter problems we ended up using a Kenwood mobile with 10+
watts into a small quad. Reflections were reported and as expected the OV
and AIN teams searched feverishly on the west side of the canyon up on
Mohler Drive.
Results:

Calls                Miles   Time
WB6JPI               14.5    8:40 pm **Winner**
N6MJN                15.1    8:55 pm
K0OV/WB2LRH          19.05   9:19 pm
KE6GQO               27.0    9:28 pm
N6AIN/KG6LSE/WA6PYE  36.1    9:30 pm