September 30 , 2006
WWNIATT



Hiders: Dave WA6DWL & Mike K6MJU

We went scouting the previous weekend to confirm locations which we had found on Google Earth. The location we planned to put T1 was perfect--a long way down a dirt road that had many different turn-offs, but only two that would actually lead to where we wanted to hide--plus it looked nicely at Catalina Island through a canyon.

Saturday morning of the hunt our plans changed. We got up to our spot and there were baricades and security guards. We inquired, and it turned out they were filming some kind of movie.
What were we to do now? Well, we improvised and went up the road about a mile to find a nice little path through an open gate to a piece of land with large tractors that looked like they hadn't been moved in weeks. We setup a transmitter, a 13-element beam aimed at Catalina Island and waited an hour for 9:00AM. We had no cell coverage at the site, so to add a bit of confusion we called the start point on a remote base at our house in Torrance. N6AIN confirmed that we were making it into the start point with 25 watts, so we left it at that and went to hide a second transmitter close by (location to be kept a secret since no one found it).
At about 2:00PM we received a call from N6AIN, who was relaying a message from N6ZHZ that the property owner of the land where T1 was hidden was private and he wanted the transmitter removed. With careful consideration and confirmation from N6AIN, who was still very far (traffic-wise) from the T, that we would just pull the plug and call it a day.



| | | | |
| --- | --- | --- | --- |
| Callsign(s) | Mileage | Time | Comments |
| N6ZHZ / K6OST | 92.4 | 1:38PM | |
| N6AIN | DNF | | |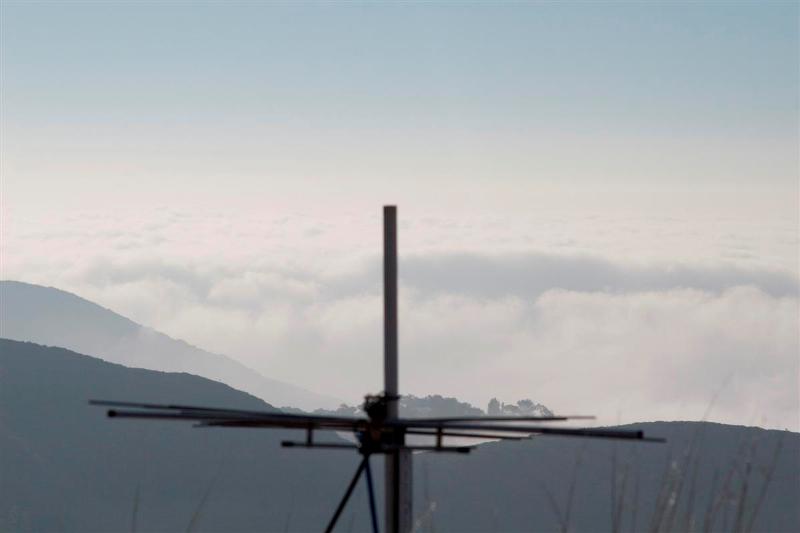 Thanks to those who came out!
73,

Mike K6MJU
Dave WA6DWL