Hider report – WA6RJN
I was planning a hide a little different than we had been having lately, hoping to be more like some of the hunts in former years except it was a start anywhere, anytime hunt. I had planned out two sites but things just didn't work out so I used plan B. Plan B was Gold Peak west of Hwy 14 between Red Rock cyn and Inyokern. I approached the peak from Jawbone cyn/Kelso Valley. The road at the peak is very narrow with a steep drop off but did have a place just big enough for a car at the summit.
Four trips up the path that was once a road, the main T was … well not working. Seems the coax center lead broke off at the chassis connector. Fortunately I was able to re-solder it. The T went on the air about 8 PM on Friday night running 30 watts into a horizontal 11-element beam aimed toward Los Angeles.
The reports came in indicating a good path through Cajon Pass as most bearings pointed to the east. Meanwhile I hid the remaining Ts which ran 50 mW (except for T7 which ran 500 mW) in the dark.
The hunters arrived throughout the next day. Three from the Jawbone cyn/Kelso Valley side finding the main T first and two from the Hwy 14 side. Between Gold Peak and Hwy 14 are a myriad of little sandy crisscrossing desert roads. These make good hiding locations for the other 5 little Ts. While entering Jawbone cyn I stopped at the visitor center and discovered that BLM map covering the area had just been updated in 2012 (the previous one was 1998). This came in handy as all the roads in the area were well marked and the map made it easier not to get lost.
The way I had planned it, the hunters should have come in off Hwy 14 and had to navigate through the maze of desert roads. It was nice to have all the Ts be heard and work through the hunt.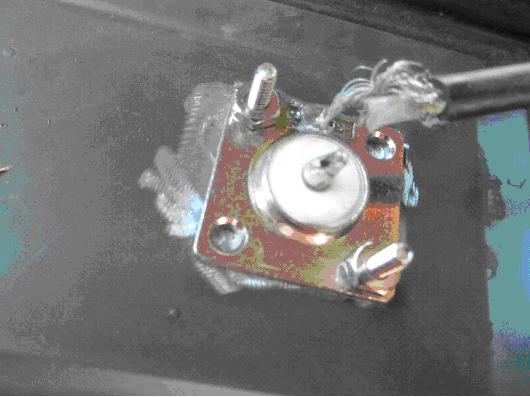 Oops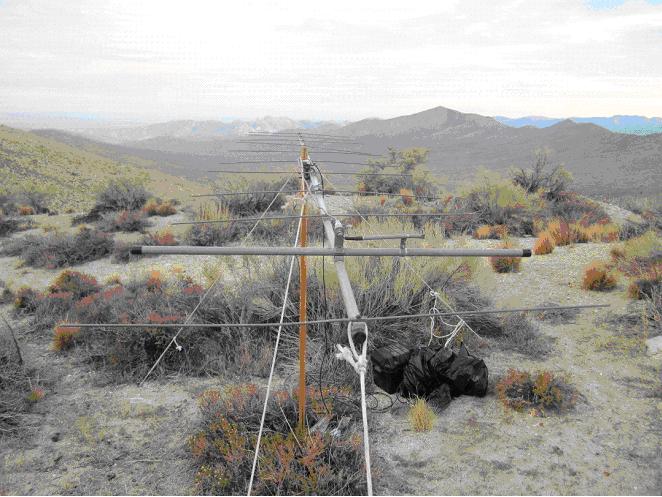 T1 on Gold Peak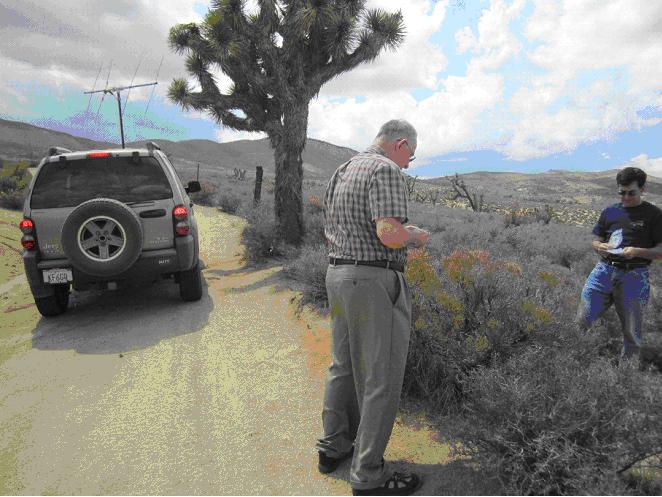 KF6GQ and KD6LAJ wait for N6AIN and N6EKS to find T11 for them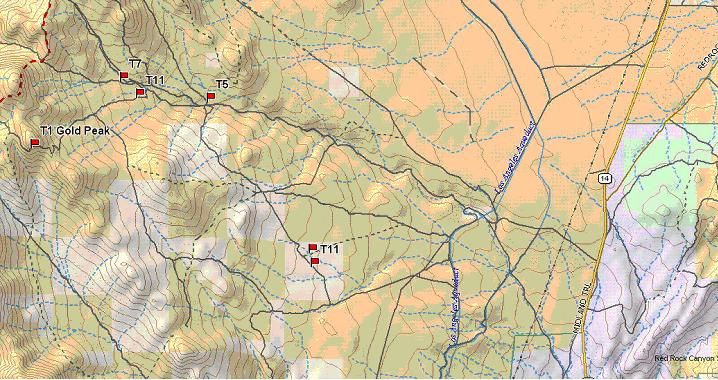 Results

The 3 teams coming in through Jawbone cyn all found the T in the same sequence. It was interesting to note that the N6AIN/N6EKS and KF6GQ/KD6LAJ teams had suspiciously similar times. The N6MI/K6VCR team did well also. It was great to see WA6CYY out on the hunt !

Since the intended way to find the Ts was from Hwy 14 and only WB6JPI found them that way and because he was the first to find a T, he is the winner.
Doug WA6RJN

| | | | | | | |
| --- | --- | --- | --- | --- | --- | --- |
| Team | | | | | | |
| N6AIN/N6EKS | T1 | T11 | T7 | T5 | T6 | T10 |
| | 2:02 | 2:42 | 2:57 | 3:13 | 3:58 | 4:07 |
| KF6GQ/KD6LAJ | T1 | T11 | T7 | T5 | T6 | T10 |
| | 2:10 | 2:42 | 3:00 | 3:15 | 3:50 | 4:07 |
| N6MI/K6VCR | T1 | T11 | T7 | T5 | T6 | T10 |
| | 4:56 | 6:00 | 6:15 | 7:00 | 7:30 | 7:51 |
| WB6JPI | T6 | T5 | T7 | T1 | | |
| Winner | 10:36 | 11:32 | 12:05 | 12:37 | | |
| WA6CYY | T1 | T5 | T6 | | | |
| | 7:00 | 8:05 | 8:30 | | | |
Don and Steve's Story
Ray and Deryl's Story