December 2nd 2006
First Saturday Hunt

Hiders: Bob N6ZHZ and Cathy KD6CYG
Location: Corona, just east of Greenriver Rd. on Palisades "Dr. next to the Railroad tracks.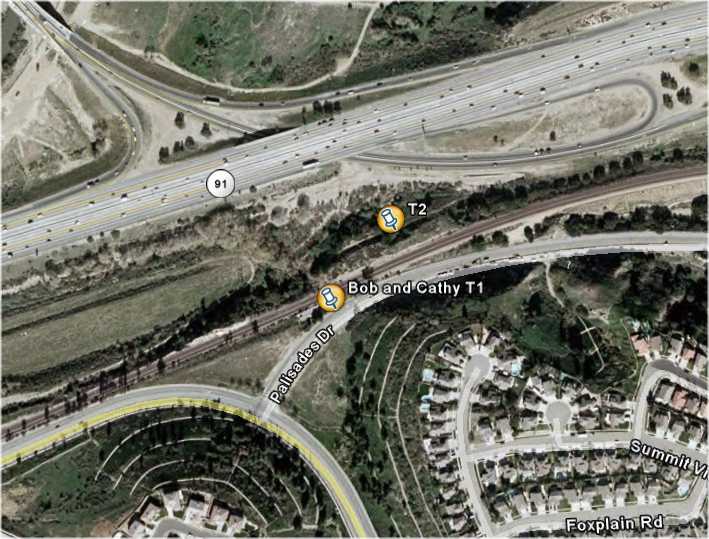 Only 3 teams were out. No sign of WB6JPI.


Results:

T1
Calls Time Miles
N6MJN/KG6LSE 8:16 p 20.5
N6AIN/WA6PYE 8:43 p 24.5
KF6GQ DNF

T2
N6AIN/WA6PYE 8:51 p 24.5
N6MJN/KG6LSE 8.51 p 20.5
KF6GQ DNF

N6MJN Dave and KG6LSE Peter were the winners.