March 3rd 2007
First Saturday
Transmitter Hunt

Hider: Bob N6ZHZ and Cathy KD6CYG
Location: Laguna Beach. T1 was between Temple Hills Dr and Chillon Way on Alta Laguna Blvd. Froggy T was at the north west end of Alta Laguna Blvd in Alta Laguna park.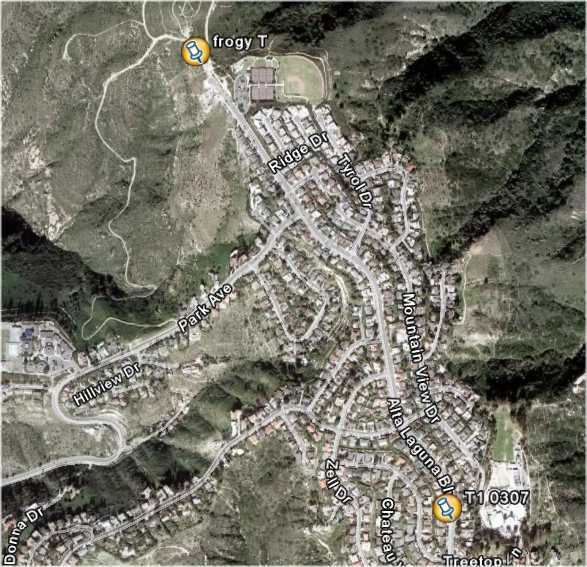 Results:

First place: Deryl N6AIN and Steve WA6PYE 38.5 miles
Second: Don KF6GQ 51.1 miles
Third: Dave N6MJN Didn't make it to the Ts. The starter on Big Red gave out and he had to drop out.